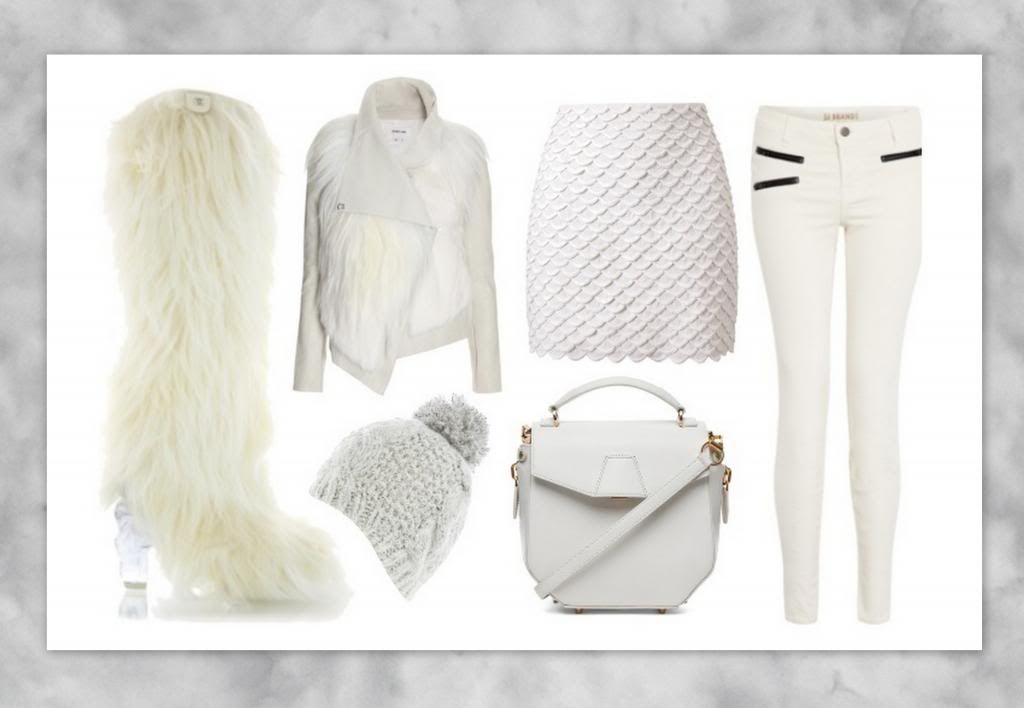 Yeti Boots: Chanel // Jacket: Helmut Lang // Skirt: Stella McCartney
Jeans: J Brand // Bag: Alexander Wang // Hat: Dorothy Perkins
Today's post comes to you curtesy of Frosty the Snowman... And an off the cuff remark my Sister made to me (and probably doesn't remember).
I can't remember it exactly, but it was something about not wearing white in Winter, and sticking to dark colours.
Despite my memory failing on this occasion, this did get me to thinking: why ever not?!* So many things about this time of year are white (snow, mistletoe, some decorations, icing on a Christmas cake...), and since I don't live in an area of England that seems to be seeing any snow (rain, rain, go away), why not emulate one of my favourite weather conditions when dressing!?
*Ironically I can actually think of two very good reasons not to wear all white: Firstly, that when I was a teen, it was the Chavvy thing to do. Secondly, I have a tendency to drink a lot of mulled wine at this time of year, and this coupled with a generally clumsy nature would mean that my whites would not be white for very long..!
Find me: