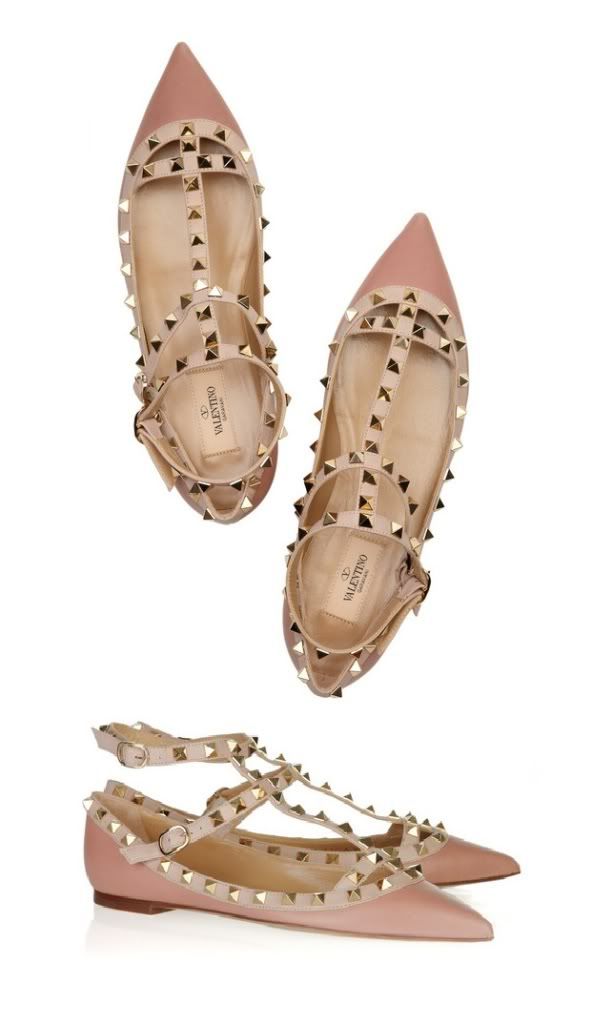 Studded Leather Ballet Flats - $795 - Valentino
I know that these have been around for a while but I literally cannot get them off my mind. I loved the heeled version, but since we all know I can't walk in heels, the flat version are a
great
perfect alternative.
Which leads me to the following questions:
Why do they have to be so goddamn expensive?
Why has the high street not come up with a cheaper version? Or is there a cheaper version I don't know about?
Answers on a postcard. Or alternatively, in the comments section!