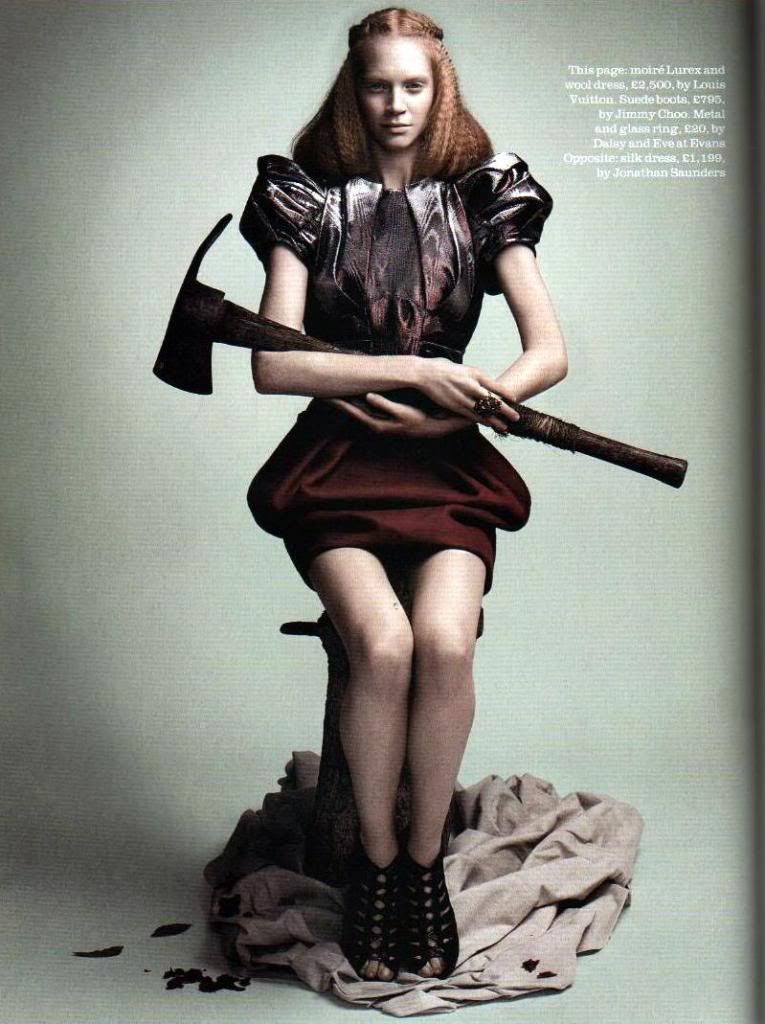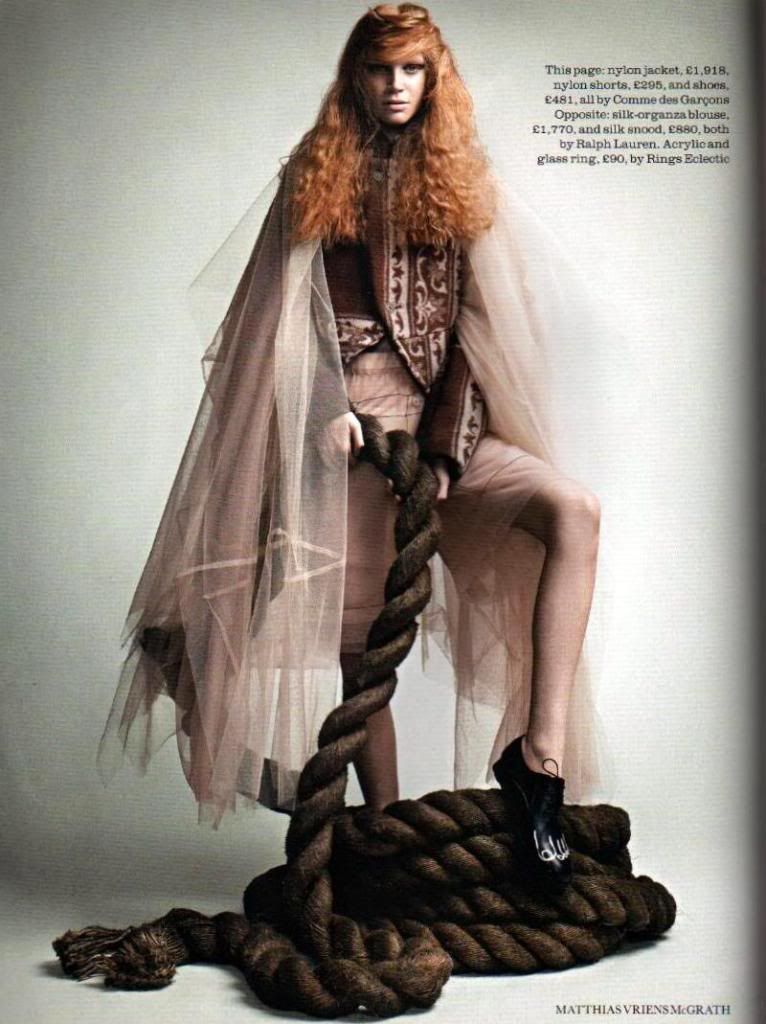 'MASTER PIECES' Editorial scanned by me from ELLE UK Sept 2009
I think like most of the world, around Christmas I feel the need to dress up, and start to wish that my wardrobe was capable of me engaging me in a more extravagant style of dressing. This particular editorial caught my eye purely based on the fact that it takes inspiration from historical sources, and therefore reminds me of the period drama films and TV series I love so much!
In other news.... SIX DAYS UNTIL CHRISTMAS! I get so excited at this time of year, and for me the next week is definitely going to involve a lot of festive activities with family and friends.