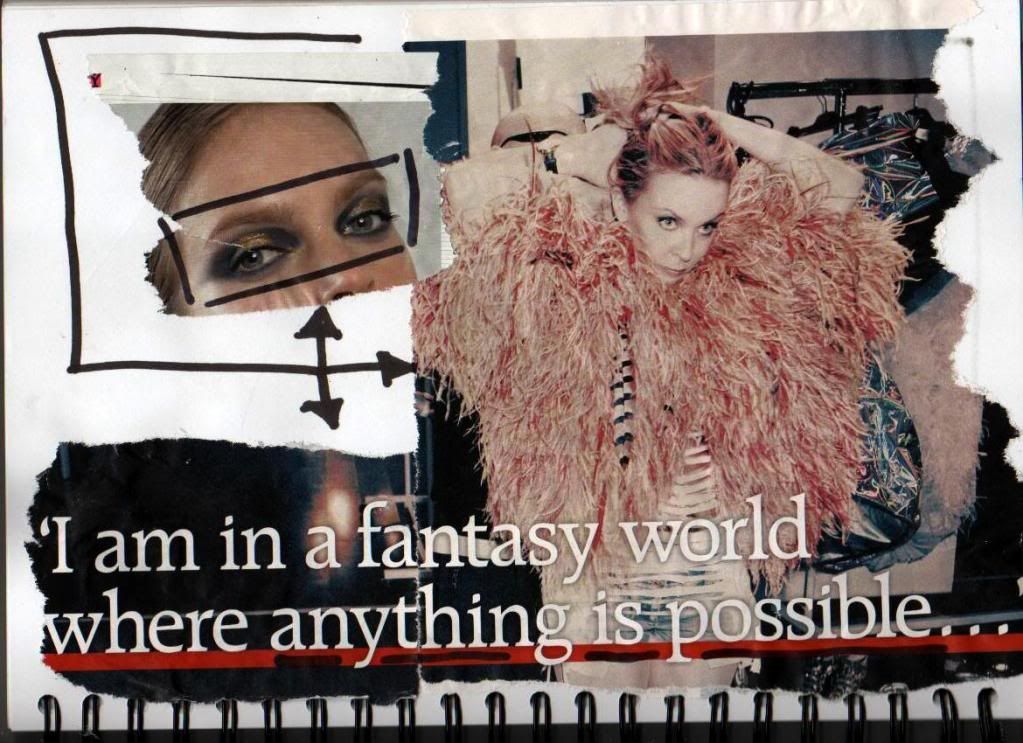 Just a random page from one of my sketchbooks. Featuring how I wish I could wear my eye makeup everyday, and one of my favourite pictures/quotes of Kylie Minogue.
Re: the quote: I think it's how we'd all like to live, no?
Feeling a little reflective today!
Something more substantial coming soon...!