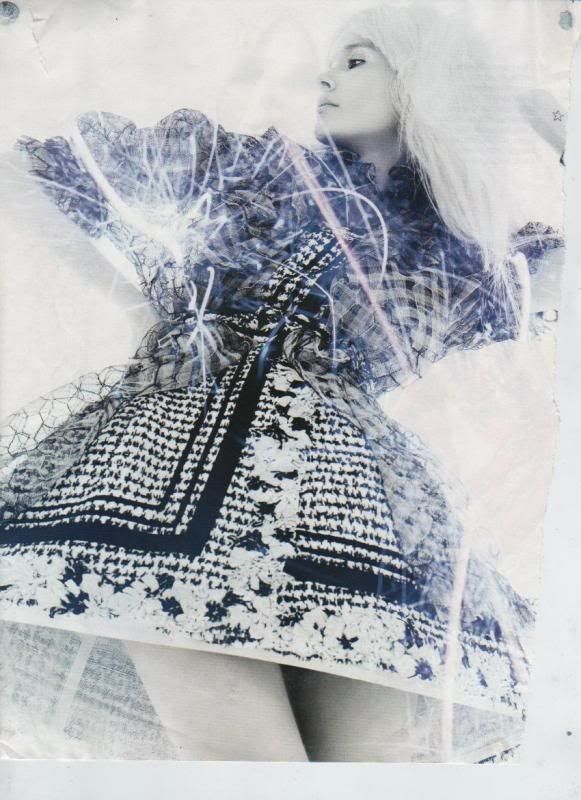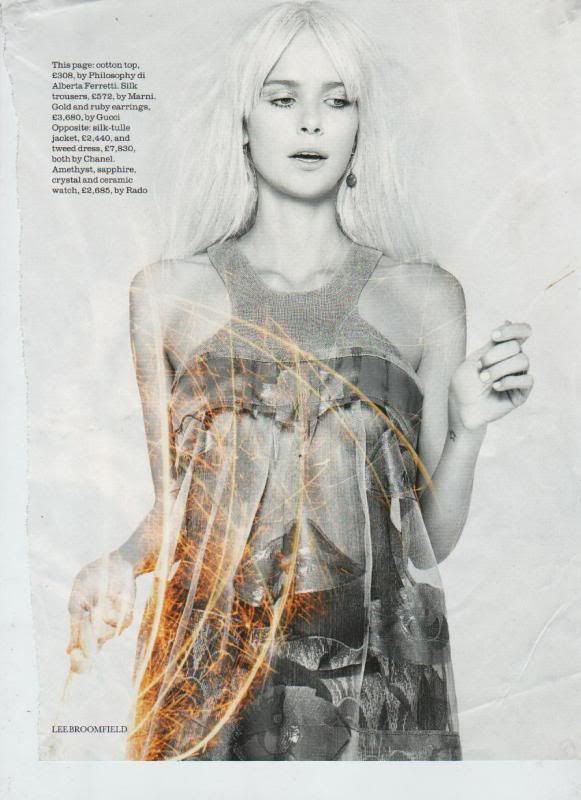 I rediscovered this editorial after a rather strange dream about a fairy the other night. I actually think it may have been more of a witch since I was fairly scared when I awoke. Anyway, this really is one of my favourite editorials... I can never remember any of the clothes from it, but I just love the light and the general dream-like/surreal feeling I get when I look at it.
Wouldn't mind the Palm tree shorts either... can't remember who designed them?
Editorial (what I could find of it) courtesy of ELLE UK (no idea which issue). Scans courtesy of me and my aging scanner. Creases and blu-tac markings courtesy of my impatience to tear out the pages for my wall (sorry about that...).