'Mean Streets' Editorial, Vogue UK March '11
Images scanned by me.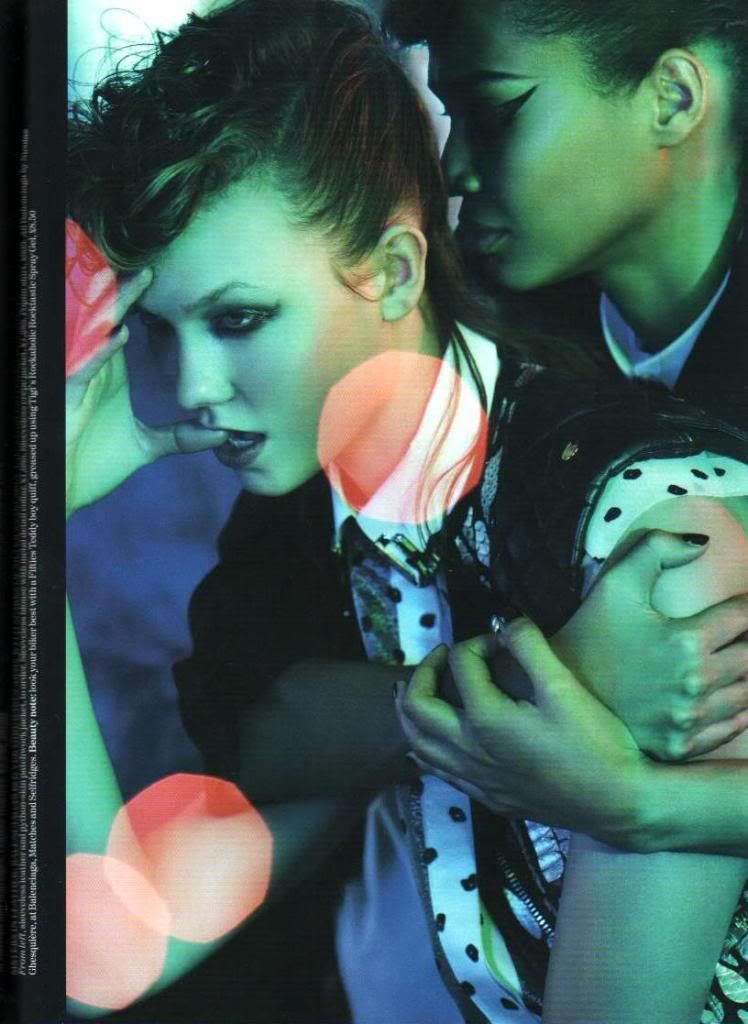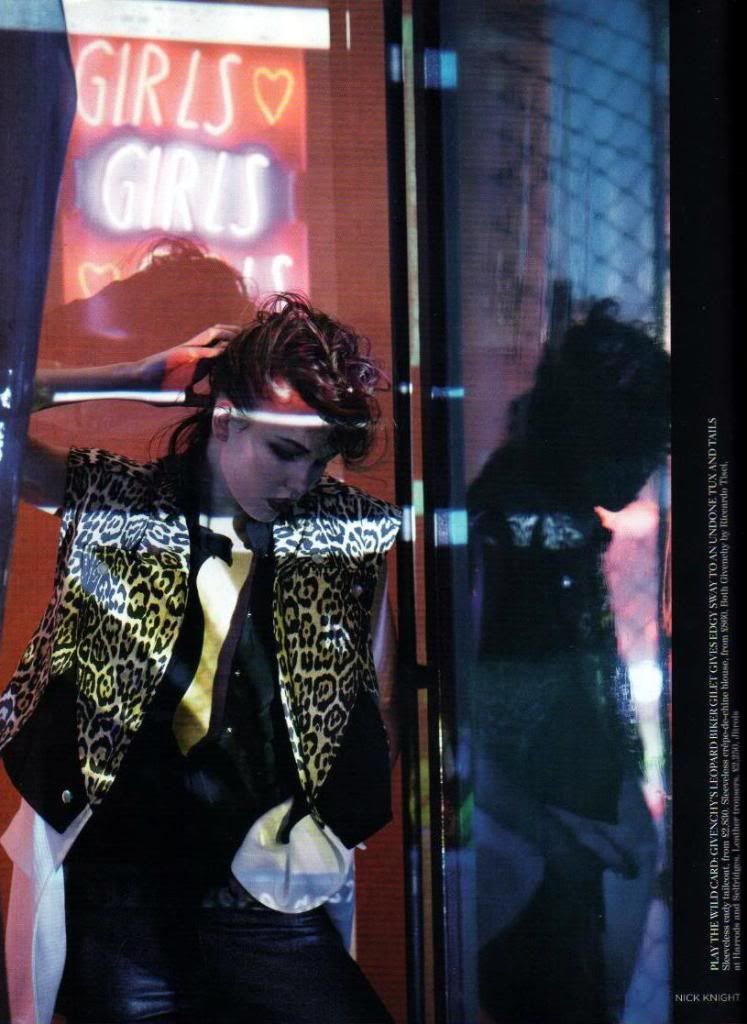 Sequins + Leather + Print + Neon = Night Time Mischief
AKA what the wardrobe of an adult version of 'Skins' would look like.
This editorial has stayed in my mind since March, though it feels like I only saw it for the first time a month ago. I guess that's a mini ode to how fast this year seems to have gone. I don't know why it's taken me so long to share, but it feels right, right now. An ode to the dark evenings if you like. Unfortunately most evenings I'm more likely to be sporting bed socks than sequins, but not tomorrow! It's the weekend, I'm going to enjoy myself and adorn myself with something cheaper similar. As I was bored, I came up with my interpretation of the look:
Hope everyone has a great weekend!