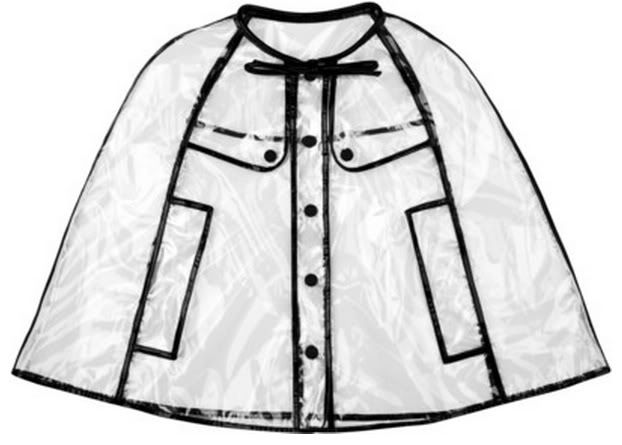 Rain cape: Burberry £795
I am in two minds about this cape.
Half of me thinks that it's a great idea: personally I hate coats in winter because it covers up the outfit underneath. In my opinion wearing a coat wastes the outfit underneath. Unless of course you're rich enough to be able to afford 50 different coats to match with each outfit or to be show-stopping enough to compensate. I unfortunately cannot afford this luxury. This Burberry beauty (?) kind-of solves that problem; who needs to worry about outfit coordination when it's see-through. It would make getting dressed pretty brainless!
Plus the neck-tie is cute.
On the other hand, it kind of looks like it was found in a Primark bargain bin.*
At least I'll never have to make a concrete decision since £795 is slightly out of my price range...
*Sorry Christopher Bailey.