I am not a Summer person.
And apparently I had my favourite season (Autumn) on the brain when I rediscovered
Polyvore
this afternoon. I used to play around with it all the time, but had long forgotten about it until today, when
I created two looks which seem to show just how much I'm missing Autumn*: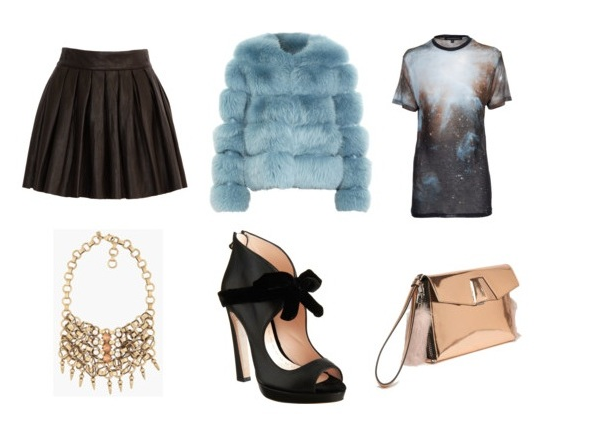 (Look 1: Shirt: Stella McCartney/Hat: Etro via Net-a-porter.com/Earrings: Chanel/Coat: Topshop/Shorts: Maje Hilton/Boots: YSL)
(Look 2: Skirt: Alice + Olivia/Coat: The Row/T-shirt: Christopher Kane/Necklace: Dannijo/Shoes: Miu Miu/ Clutch: Alexander Wang)
I like to think of these two looks as reflective of the double sided personality I'm hoping (?) to encompass this autumn... Or maybe not. Anyway, back to the point...
The first is the 'work' look, which whilst making I was clearly dreaming about the amazing, powerful job that will hopefully fall into my lap. This look is meant to resemble my sophisticated side.
The second is the 'party' look, which whilst making I was simply thinking about drinking lots of José Cuervo. The side of me this look shows is pretty self-explanatory.
A look for work and a look for play: how deliciously unclichéd of me.
Right, I'm now going to lie in bed with my snuggle-socks (in AUGUST), read a book and drink English Rose tea (if you haven't tried it do - it's delicious). If you're in England, I hope you're safe from all the rioting. So scary and unnecessary.
*Yes I am completely aware that England is currently slightly Autumnal.