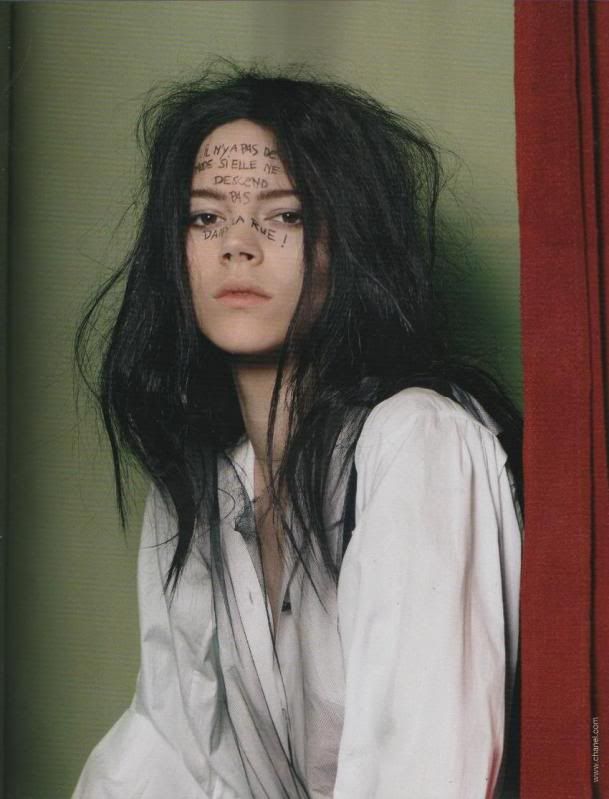 'Il n'y a pas de mode si elle ne descend pas dans la rue.'
I'm a true believer that the best ad campaigns are the most simple. Chanel have definitely got it right with this one (and I'm not even a big lover of Chanel... I know... shoot me.): I mean, you can't really go wrong with an over-sized shirt, bed hair and Freja can you? Although, it has to be said that for a French fashion house, their stance this season feels a little messier, more rugged... and perhaps a little British? In a good way of course.
Picture taken from Chanel A/W 11 in UK Vogue Aug '11. Scan by me.